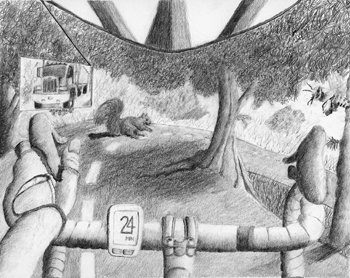 You're descending at 35 miles per hour on a curvy mountain road.  Even though you suffer from dry eyes, out of nowhere, a wave of tears blur your vision behind your everyday sunglasses.  Do you dare take your hands off the brakes to wipe your eyes?  Or, do you try and navigate the road safely under these dangerous conditions?
Okay, so maybe you think it's crazy to descend at 35 miles per hour. Instead, you're riding along at a nice clip of 15 mph and whack, a bee slams into your forehead.
What if he'd hit your eye?
Have I made my point?
Protecting your eyes is the number one reason you wear glasses when you ride.
Whether you're nearsighted, farsighted, neither or both, you'll want to see the road ahead, check your mirror and read your bicycle computer. You'll want a design that fits your face, doesn't create a vortex of wind between you and your glasses, and protects your eyes from the sun and blinding glare. It would be nice if your sunglasses also had automatic wipers for rainy days… but let's not linger on fantasies.
Unfortunately, age may have made these simple tasks nearly impossible without the aid of bifocals or progressive lenses.  Cyclists rely on their peripheral vision to scan for traffic and other potential hazards. Most progressive lenses provide only a small cone of clear vision directly in front, which requires significant head turning to assess peripheral obstacles.
Except Oakley.  They have developed a proprietary lens technology  that surpasses all others available today.  It's no wonder so many athletes sport their glasses — or that Oakley has had an exclusive contract with the United States Military for over twenty years to produce a range of gear including eyewear, goggles, boots, gloves, watches and electronics.  Oakley breaks all boundaries, produces products of unparalleled quality, and caters to their super elite almost cult-like following. Their products are rigorously tested and  ANSI Z87.1 compliant for both impact and high impact protection.  Their lenses are hydrophobic and repel water, body oils, sweat and dust.
The outside of their Headquarters in Orange County looks like a military fortress, while on the inside  it reminded me of the of the surrealistic set of the 1984 Apple Macintosh Commercial.  As I drove up, employees were driving and playing with a full-sized military tank  purchased  when sales hit a billion dollars.  Behind a black curtain in the lobby, there's even a short walk-thru museum highlighting Oakley's technical  achievements. This is one wacky company.
James Jannard, the wizard behind this enterprise, started Oakley (named after his dog), in 1975, with three hundred dollars, making motocross grips. This same material is now used  for the earsocks and nosepieces of Oakley glasses.  He lives on Spieden Island in the state of Washington and Kaibu and Vatuvara in Fiji.  He also developed the RED digital camera and was nicknamed "the madman" by his employees in the 1980's.
Oakley retail stores display every frame, every variation of lens, for every weather condition imaginable,  but without prices listed in plain sight.  You actually have to talk to a salesperson to get that information.  Come on, even at Tiffany's, the prices are displayed.
Though I can't tell you what your pair of Oakley's will cost, I will attempt to share information I've extracted from Oakley about whether you're one of the lucky women whose eyeglass prescription falls into the Oakley parameters for sports glasses.
You will not believe the clarity of their lenses or the lack of distortion. When you wear Oakley progressive lenses, your eyes feel new again– like you're not even wearing prescription glasses at all.  Even when you go inside,  you'll want to leave them on.   However, Oakley sports lenses are curved, and can only be made into prescription strengths that fall within strict parameters for only a few styles of frames.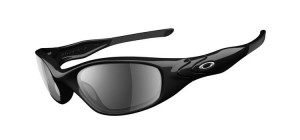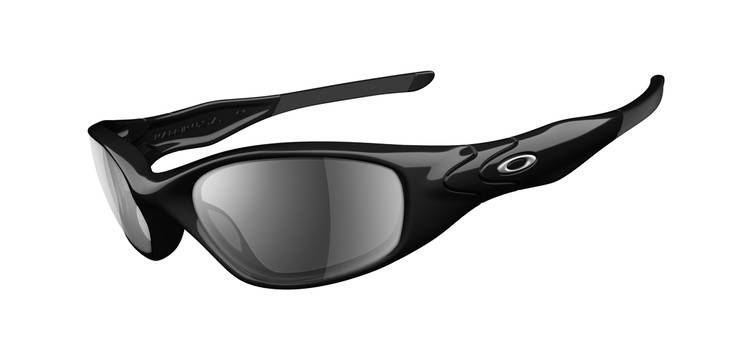 The Minute 2.o frames which are made especially for small faces, come in black, midnight blue, and tortoise.  They are light, comfortable, and conform to my face.  I have extreme light sensitivity, but with the polarized iridium lenses, I don't squint in harsh sunlight and glare is negligible.
Once you wear a pair, you'll probably want to get a set of interchangeable clear lenses for night riding.  I certainly do, although I'm leery about popping lenses in and out without damaging them. Perhaps you'll want to explore Oakley's everyday eyewear since there are fewer choice restrictions because the lenses are not curved.  The quality of vision is so much better than any other pair of glasses I've owned, I doubt I'll ever buy a pair of prescription glasses from my regular optometrist again.  If you have any questions, I recommend you call Oakley or find an Oakley dealer that fills prescription glasses. They come in a fabric bag (and a hard case), and definitely qualify for Road Snob status.
Oakley Sports Glasses

| Styles | Progressive Lenses | Progressive Rx | Single Vision Lenses | Single Vision Rx |
| --- | --- | --- | --- | --- |
| Half Jacket | Yes | +2 to -3 | Yes | +2 to -5 |
| Minute | Yes | +2 to -4 | Yes | +2 to -5 |
| Straight Jacket | Yes | +2 to -3 | Yes | +2 to -5 |
| Encounter | Yes | +2 to -3 | Yes | +2 to -5 |
| Radar | No | | Yes | +2 to -5 |
| M Frame | No | | Yes | +2 to -5 |
| Enduring | No | | Yes | +2 to -5 |