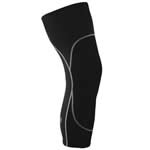 Elite Therma Fleece Knee Warmers(9252) and Leg Warmers(9253)
I don't know how this is actually possible,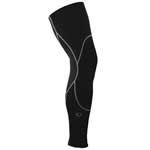 but I have a pair of each of these items and though I love the quality of their construction—the weight and length and reflective components, the elastic opening at the top is just too big and the darn things fall down. I have a size small and my thighs measure 20 ½ inches. If your thighs measure the same or smaller get size xs.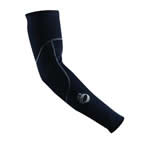 These arm warmers are the perfect length and perfect width. The elastic is not too loose or tight and the fleece lining is surprisingly warm. Together with a wool bra, short sleeve jersey, vest, and leg warmers, I'm comfortable riding in 45-50 degree temps.